About Fairhope Building Company
Just like the homes we build, Fairhope Building Company is the result of hard work, creative collaboration, and a strong commitment to quality. Founded in 2017 by Nick Klarman, we have grown to become a full-service custom home builder serving clients across Baldwin County and the Gulf Coast. We do more than build custom homes – we plan, design, construct, and deliver quality homes that reflect your dreams in every detail. And we do it all through a personalized building experience designed to make you feel at home from our very first meeting. 
Design-Build is our specialty, and we're proud to have designed over 60% of the homes we have built. If you already have a design, no problem, send us your drawings for pricing. We can even help you revitalize your existing home with professional remodels and additions. If you have a dream, we can deliver it!
We are a local family-owned business who believes in treating others as we'd like to be treated – with honesty and integrity. If you've been dreaming of a new custom home, let us bring your vision to life.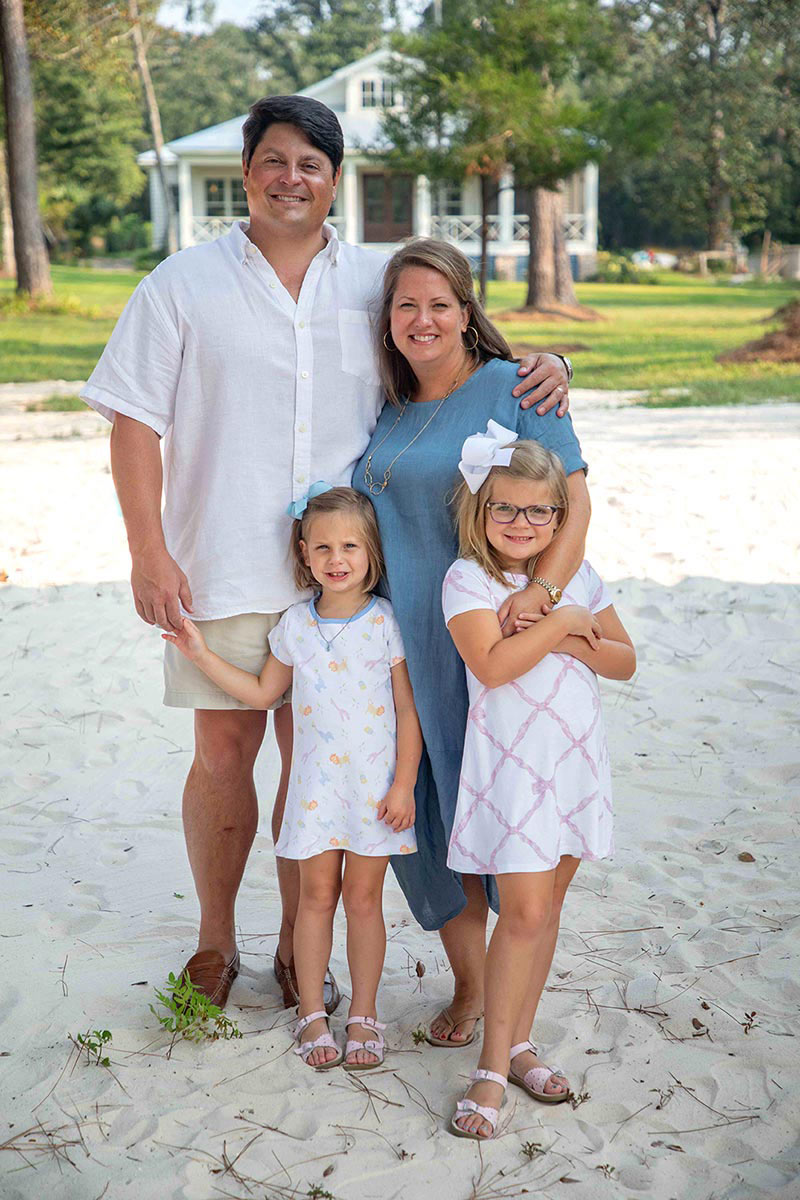 Nick Klarman, Managing Partner
Fairhope has always been home for Nick Klarman. He attended Fairhope High School before heading off to Auburn University, where he earned a B.S. in Building Construction. After graduating, Nick worked as a Project Manager for Sauer Construction and managed several military projects along the Gulf Coast. He spent the next years of his career in commercial construction, serving as Senior Project Manager for Hoar Program Management (HPM). After ending his career there by completing the Airbus A220 project in Mobile, he turned his attention to homebuilding and founded Fairhope Building Company in his hometown.
Today, Nick enjoys an active role as owner and founder of Fairhope Building Company. He loves helping clients design and build their dream home, especially those with different styles and tastes for finishes. When asked, he'll tell you that his favorite part of his job is watching the building process through his clients' eyes and creating custom interiors that put smiles on their faces.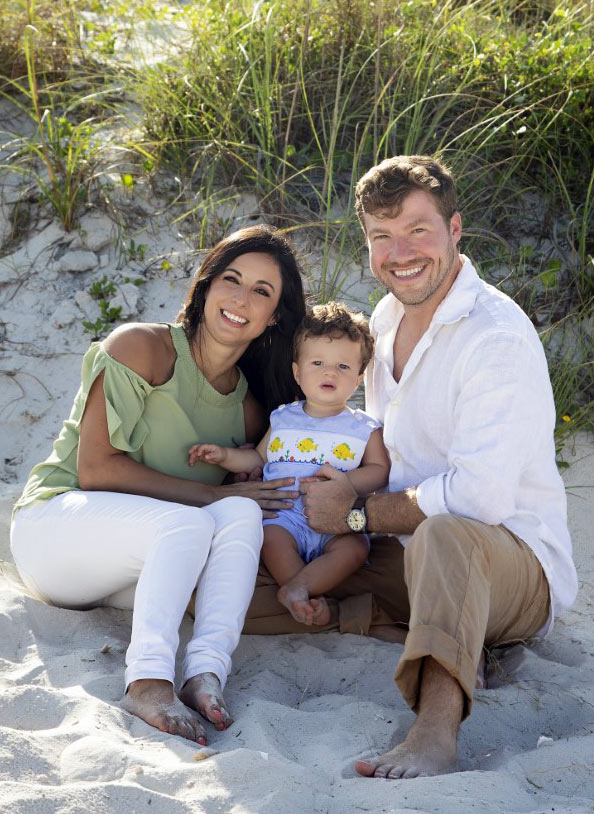 Dustin Day, Partner
Dustin Day is a Birmingham native with a true heart for home building. He attended Auburn University and earned a B.S. in Building Science in 2012. After graduation, Dustin went on to build a varied career that earned him over 15 years of experience in commercial, multifamily and residential construction as he worked with 3 ENR Top 50 General Contractors. His notable roles include serving as a Project Engineer with Balfour Beatty in Atlanta and building multifamily projects across the country while working with Doster Construction in his hometown of Birmingham.
Eventually, Dustin and his family followed their heart to Fairhope, Alabama, where he joined Fairhope Building Company to continue his passion for home building. As Project Director, he works to ensure every client has a smooth and pleasant building experience from start to finish. It's a role that sees him wear many different hats, but Dustin finds every step exciting as he works closely with our clients to transform their ideas and visions of home into a tangible reality that exceeds their expectations.
Latest Press
5amultimedia
Touches of warmth and a few functional details make this Alabama cottage feel like home.
"Fairhope Building Company was wonderful to work with in building our fully custom home.  They understood the type of home we wanted to create and worked closely with us to make it a reality.  Nick was in constant communication with us from design to completion, always letting us know the next decisions or selections we would need to make, and keeping us updated on where we stand in relation to our budget. His attention to detail kept our building process moving efficiently, and our project was completed right on time. We have been in our home for two years now, and love it more every day!"
"Nick Klarman helped me every step of the way in making my dream home become a reality. He has been reliable, courteous, dependable, and a pleasure to work with."
"Nick and Dustin are two of the very best! Building a house is a deeply personal process. They are with you from the very beginning of conceptualizing your dream and guiding you along every step of the way, Their guidance, years of experience and excellent taste level were essential to making our dream a reality!!"
"We moved here from the Midwest and fell in love with Nick's coastal yet traditional style.  He builds gorgeous homes that are as solid as a rock.  It truly is a timepiece!"
"I have had a great experience working with FBC. Whenever you have a construction project going on, it can be very stressful at times. However, Nick does a great job in helping to alleviate that stress by communicating any changes or updates as they occur. His team is very professional, and they take great pride in their work. I look forward to working with them again in the near future. I would highly recommend them to anyone looking for an experienced, professional contractor with a quality team."